Social media marketing is an important trend in today's world. Many businesses use this kind of marketing to grow their business; it is a branch of digital marketing that uses social media platforms to attract more website users. In this method, the products and services of a company will be advertised on social media platforms. User communication and brand recognition are two primary features of social media marketing. You can purchase website traffic or social media followers from reputable websites to boost your business. There are four types of the social media marketing that help you engage more with customers and get better results. Keep reading to know more in this regard.
Why Is Social Media Marketing Crucial?
If you have the right content, social media will help you achieve more visibility and expand your presence over the internet. Social media will connect you to potential customers and bridge the gap to obtain the best results. Social media help your company change the clients into your brand's ambassadors, and your brand's visibility will be much higher in this way.
The Four Types of Social Media Marketing
As we mentioned, there are four types of social media marketing that we discuss right now:
1- Content Marketing and Content Creating
This marketing approach is vital and strategic. This method will develop and distribute the content to attract more customers and retain the existing ones; the business owners will create blog posts, podcasts, infographics, and more during this process. They share the created content and boost their presence on the internet.
Good, well-written, and logical content helps your website attract many more visitors because people search on Google to get the answers to their questions, and good content can quickly provide these answers. You must know your customers' requirements and write in line with them. It will help your company to achieve its objectives.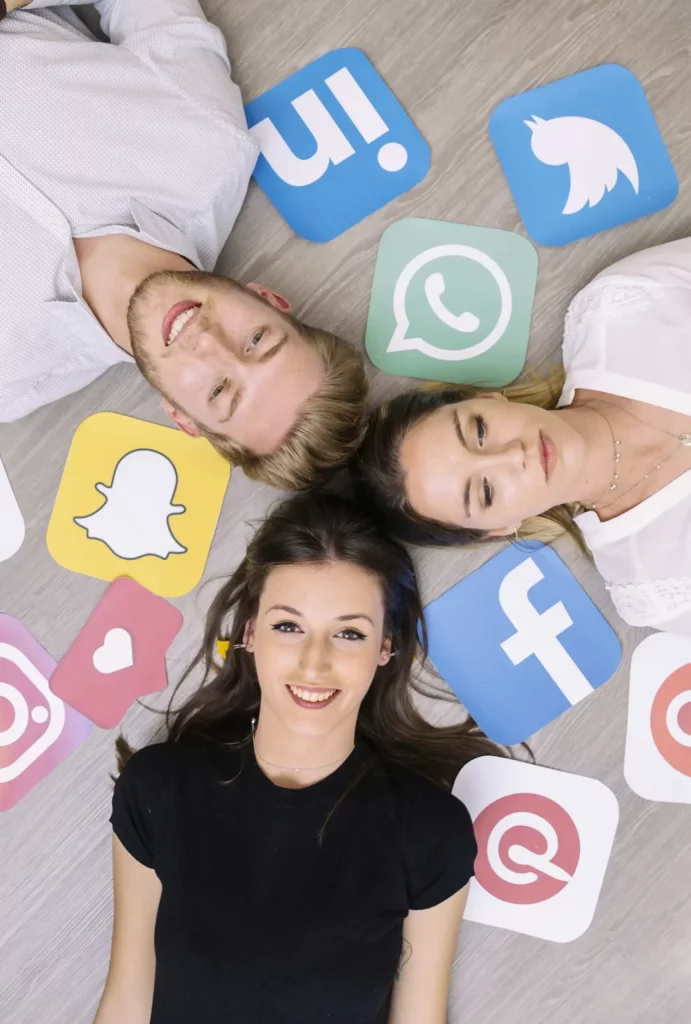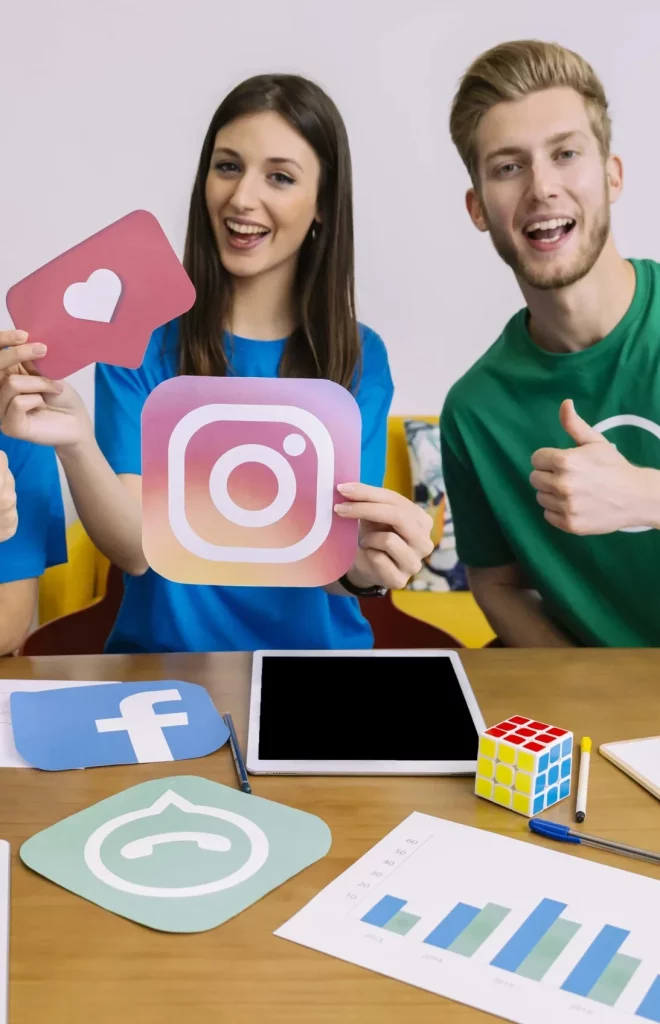 2- Advertising or Sponsorship
Advertising is a kind of marketing communication that might be audio or visual. This technique uses non-personal messages to promote the products and services.
This promotion finally leads to the sale. You can refer to advertising as a paid message that you control; these messages are placed in various things like newspapers, TV, radio, website, or social media platforms.
The messages you create are entirely personal, and you can customize them according to your taste and your requirements. The expenses involve creating the ad and placing that on a social media platform.
A sponsor is an individual or an organization that pays or contributes to the costs of an event in exchange for advertising. Social media sponsorship is a new trend we see these days. It's a kind of collaboration between a brand and its users. The brand will give products or money to a user for promotion or sale purposes. The sponsor can be an individual or organization that provides capital to another account in exchange for some advantages.
Are you considering an SEO company in & near Miami, FL? Are you looking for a social media marketing agency? Our company is the answer. We provide the best social media marketing services. Our experts are great in social media optimization, and they offer the best media marketing strategies. Years of experience make us distinguished in the industry. Contact us immediately!
3- Influencer Marketing
It is one of the best types of social media marketing. A social media influencer is an individual with a loyal audience; the influencer has made the audience through social media. The influencer can be a weblog writer or a person from other communities like YouTube or Instagram. They create content and convince the audience to buy the products or services.
In this type of marketing, a company will connect to an influencer with a loyal audience. So, the influencers will share information about the products or services with the followers and change them to buyers.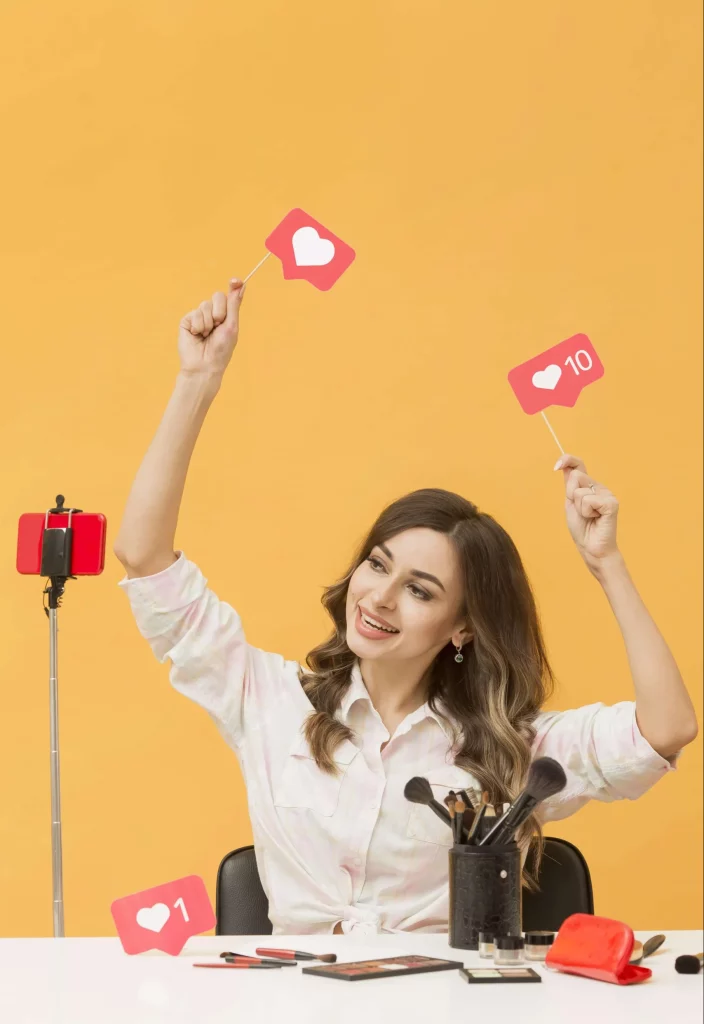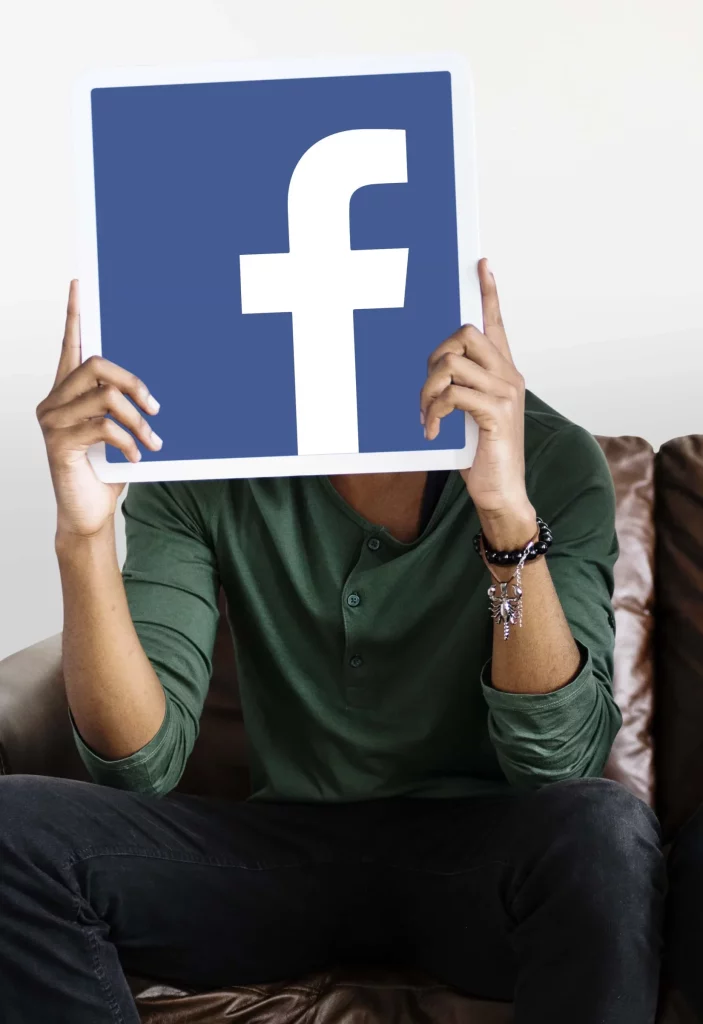 4- Social Media Management
It is an organic approach, and you need interaction with individuals on your social media. You can gain more and more followers if you continue this way and put in more effort. It will bring significant revenue for your company and attract many followers, but it is a long-term strategy and needs hard work.
The advantages of this method are countless, but it is not something easy that you can achieve in the short term. So, in the beginning, you might not have many followers, but you will get some loyal followers after a while. Social media management will help your business grow, and your business's return on investment will be higher.
Don't Ignore the Effect of Paid Media Marketing
Paid placement agencies offer these services. Paid media marketing is an inorganic effort to bring more customers to your business. In this process, you need to pay money for the ads. This method is an essential element of today's online businesses. Purchasing the online space is a must-be if you want to promote a product to a large audience. Paid media is a great strategy to boost traffic and sale. The conversion of clicks will increase the revenue in this process.
Social media marketing is a great way to achieve success. When your plans obtain the essential objectives of your business, you need to make adjustments. Different social media marketing types will help companies get more effective traffic.
Miami Social Media Marketing Experts
Are you looking for an SEO company in & near Miami, FL? Our company is the best. We offer various quality services to our esteemed clients. Our experts are ready to help you through the entire process of social media marketing. Our customer service is amicable, and some friendly people will answer all your questions. Our history is a telltale sign of our performance. Years of experience have changed us into the best performer in the industry. Customer satisfaction is our top goal, and we do our best to achieve that. Call us now!
If this post was helpful to you, please leave us a 5-star review. Thanks!
We're Here to Answer Your Questions!